WINE DESCRIPTION
With its inaugural 1997 vintage, Nicolás Catena Zapata became the first luxury cuvée from Argentina to be exported around the world. The wine recreates the "Original Bordeaux Blend" of the 18th and 19th Centuries, when Malbec dominated over Merlot and was in equal standing to Cabernet Sauvignon in the Médoc. Prephylloxeric Malbec and Cabernet Sauvignon massale selections of ungrafted vines give rise to this wine, opening a window to the past from the mountain vineyards of Mendoza, Argentina.
NICOLÁS CATENA ZAPATA CRUS
Adrianna cru
Cabernet Sauvignon and Malbec
Gualtallary, Uco Valley
Calcareous soil with gravels
15 Hectares
Planted in 1992
Altitude: 1450 meters a.s.l
Nicasia cru
Malbec
Paraje Altamira, Uco Valley
Large gravel mixed with sand and loam
17 Hectares
Planted in 1996
Altitude: 1095 meters a.s.l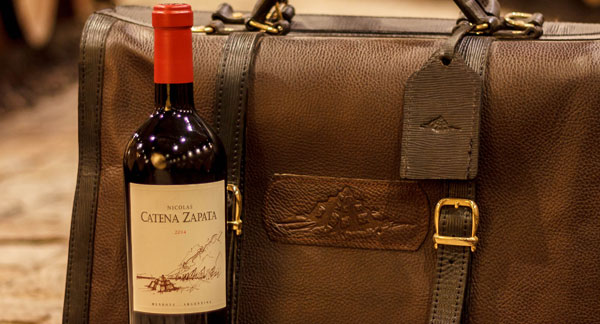 TECHNICAL INFORMATION
Wine Director: Alejandro Vigil
Winemaker: Fernando Buscema
Varietal: 42% Cabernet Sauvignon, 30% Malbec, 28% Cabernet franc
Alcohol: 13.70%
Total Acidity: 5.7 grams/liter
pH: 3.68
VINIFICATION
The harvest is done by hand and the fermentation takes place in small oak barrels, concrete and stainless steel tanks, at temperatures of 26-28ºC for about 10-15 days. The post-fermentative maceration lasts between 5 and 10 days. The wine carries out the malolactic fermentation and is then aged in French oak barrels for 18 months. At the end of our winter Dr. Nicolás Catena Zapata oversees the final blend before bottling.
Read more about Nicolás Catena Zapata